Hunter Civilab have a highly trained, experienced and reliable team of engineers and scientist. We pride ourselves on quality service and integrity.
Our Team
Meet the team. Feel free to contact any of our team (the experts) directly to discuss your requirements or next project.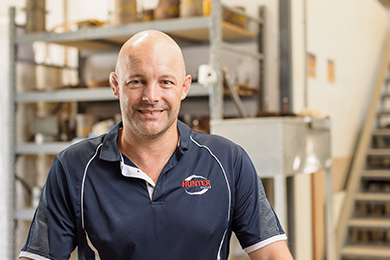 Marc Henty
General Manager
Marc has been involved in the geotechnical and construction materials industries for over 25 years' with experience gained in engineering consultancies, construction businesses and material suppliers, both in general operations and projects, in countries including Australia, the United Kingdom and Indonesia. Marc has been with Hunter Civilab since July 2020 as the General Manager. Marc is a NATA level 5 and holds a Cert IV in Laboratory Operations, a Diploma of Project Management, Diploma of Quality and an Advanced Diploma of Management.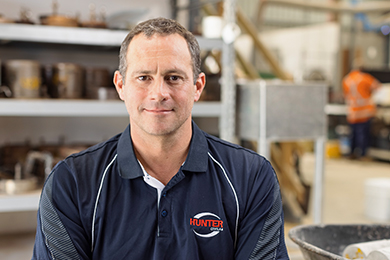 Nathan Roberts
Geotechnical Engineering Manager
Nathan has been involved in geotechnical engineering and construction surveillance for over 18 years' with extensive experience gained on Major Projects which have included Earthworks, Civil infrastructure, Rail, Roads, Mining, Dams, Bridges, Residential and Industrial Development. Nathan has been with Hunter Civilab since March 2015 as the Geotechnical Engineering Manager. Nathan holds a Bachelor of Engineering in Civil Engineering from Newcastle University.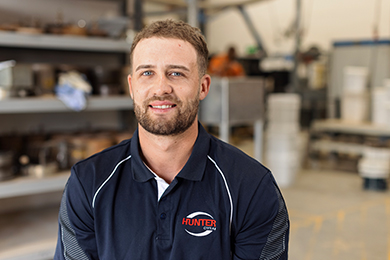 Jake Duck
Environmental Services Manager
Jake holds a degree of Bachelor of Environmental Science and Management from the University of Newcastle and has 4 years of experience in the Contaminated Land & Environmental Consulting sector. Conducting a broad range of environmental projects relating to contaminated land assessment with extensive experience across multiple disciplines within the environmental sector.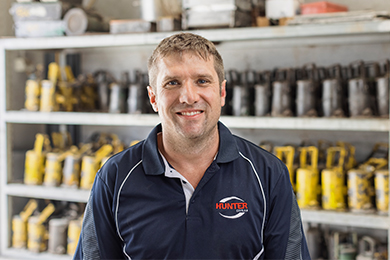 James Wyatt
Laboratory Manager
James has been with Hunter Civilab since 2012. He has previously worked in construction, retail and music industries and from that brings a fresh perspective through a diverse range of skills acquired. James has been pivotal to the laboratories continued improvement in its service & systems by implementing innovative solutions to the business. As Laboratory Manager James is in charge of the operational and technical control of the laboratory, maintaining compliance with test methods and regulatory bodies & ensuring quality of testing and delivery of service to clients. James Is a NATA Level 5 and has an Advanced Diploma of Laboratory Operations and a Bachelor of Commerce from Newcastle University.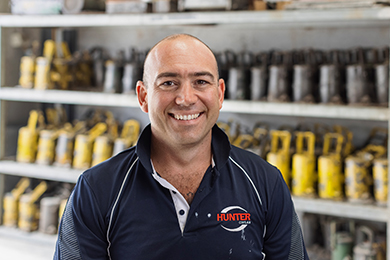 Lonnie Broekman
Drilling & Investigation Manager
Lonnie has been involved in the construction industry for 25 yrs with the move into materials testing in 2011 . Since, he's become heavily involved in the drilling and investigation sector becoming department manager of a growing team of well experienced and enthusiastic employees.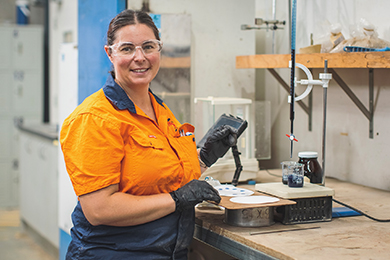 Natasha O'Neill
Laboratory Technician
Natasha coordinates our Material Testing operations in the laboratory covering soils and aggregates. Natasha is a NATA level 4 and holds a Diploma of Laboratory Technology.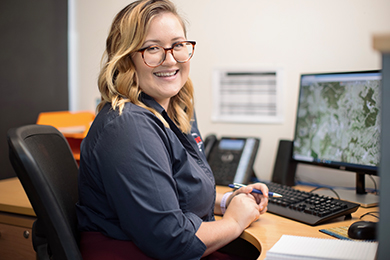 Ashleigh Collins
Consulting Coordinator
Ashleigh joined Hunter Civilab's team in 2017 changing careers from hairdressing. She originally started as the Project Administrator and, with her strange obsession with stationery and organisation, she has evolved into the Consulting Coordinator where she looks after the quality and processes for the Geotechnical Engineering and Environmental Services teams.
Join Our Team
Hunter Civilab is always on the lookout for great talent to join our team. If you believe you would be a great fit for our team, please send us a current CV and tell us why you would like to work with us.